F.C. Schalke 04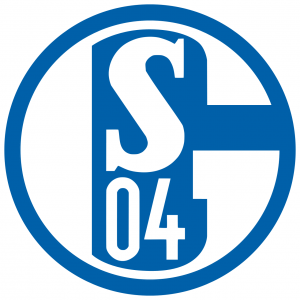 Fußballclub Gelsenkirchen-Schalke 04 e. V., commonly known as FC Schalke 04, Schalke or abbreviated as S04, is a professional German association-football club and multi-sports club originally from the Schalke district of Gelsenkirchen, North Rhine-Westphalia. The "04" in the club's name derives from its formation in 1904. Schalke has long been one of the most popular professional football teams and multi-sports club in Germany, even though major successes have been rare since the club's heyday in the 1930s and early 1940s. Schalke play in the Bundesliga, the top tier of the German football league system. As of December 2015, the club has 140,000 members, making it the second-largest sports club in Germany and the sixth-largest sports club in the world in terms of membership. Other activities offered by the club include athletics (track and field), basketball, handball, table tennis, winter sports and eSports.
Founded in 1904, Schalke has won seven German championships, five DFB-Pokals, one DFL-Supercup and one UEFA Cup.
Since 2001, Schalke's stadium is the Veltins-Arena. Schalke holds a long-standing rivalry with Ruhr neighbours Borussia Dortmund, arguably one of the most widespread and well-known rivalries in German football, and matches between the two teams are referred to as the Revierderby.
Schalke was ranked as the seventh-best football team in Europe by UEFA's 2015 UEFA club rankings.
In terms of operating income, Schalke possesses the seventh-highest operating income of any football club at "$64.4 million or £38.2 million (€48 million)", and 0% debt as of August 2014. Schalke also generates the 14th-highest revenue of any football club, at "$265.6 million or £157.8 million (€198 million)".
In May 2014, Schalke 04 were ranked by Forbes magazine as the 14th-most valuable football club, at "£355 million or $599 million (€446 million)", an increase of 16% from the previous year